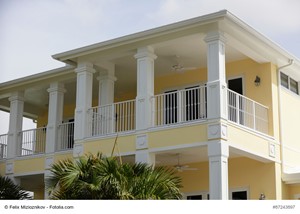 If you're gearing up to sell your Florida home, you may feel overwhelmed. Not only do you have to sell a home, but you are in the midst of buying a new one and moving to a new location. The assistance of a real estate agent is beneficial when you're in the middle of these real estate transactions. Before you even start the process of selling your home, read the tips below. They can help you in finding the right real estate agent who will get you the best price for your home.
Marketing Strategies
Attracting Buyers Online
People who are searching for a home begin their searches online. If the house listed doesn't have good pictures along with an excellent description and most importantly- access from many different sources, it will be difficult to find the right buyer. When you're interviewing various real estate agents, ask him about his approaches. 
How will you take pictures of my home? Do you use a professional?
Which sites will it be listed with?
Will the listing be shared on social media?
Will you use video to market the home?   
If you understand how an agent will approach marketing your home, you can see if he is a good fit to sell your home. You can also work with your agent to let him know your expectations before you put the house up for sale.
Use The Power Of Social Media
Your agent may use social media to market your home, but you can use it as well. Merely posting the sale of your home on your social media pages can lead you to find the right buyer. Once people begin sharing a listing, it becomes a chain of events, hopefully pointing to the right buyer. 
You can even let your neighbors know about the listing so they can share the news via word of mouth or on their own social media pages. Your neighbors want another excellent neighbor to move in!
Clean Up Your Home
Your real estate agent can only do so much in marketing your home. You have to be responsible for its presentation. If you haven't moved out of the property yet, start cleaning out some of your stuff. The items in your home can make or break the sale. While you may be including things like the dishwasher and washer dryer in the sale of the house, you might not be including the TV mounted on the wall. Seeing these items present, however, gives potential buyers an idea of what they can do with the home themselves.